BTRM LATAM Chapter: "Managing ALM and NIM preservation during a period of ultra-low interest rates"
This lecture will be in English with written translation to Spanish (via Microsoft translator) .
Panel: (40 minutes debate)
Panellists:
Jiska Vos: Subgerente ALM, Banco Itaú Chile
Rafael Hurtado: Gerente del Área de Riesgo de Mercado Estructural, Negociación y Liquidez, Banco de Crédito BCP
Cristhian Lancheros: IRRBB Risk Officer, BBVA USA
Ignacio Nunez: Finance Director, Banco Santander S.A., London Branch
In Spanish with written translation to English (via Microsoft translator).
Presenter: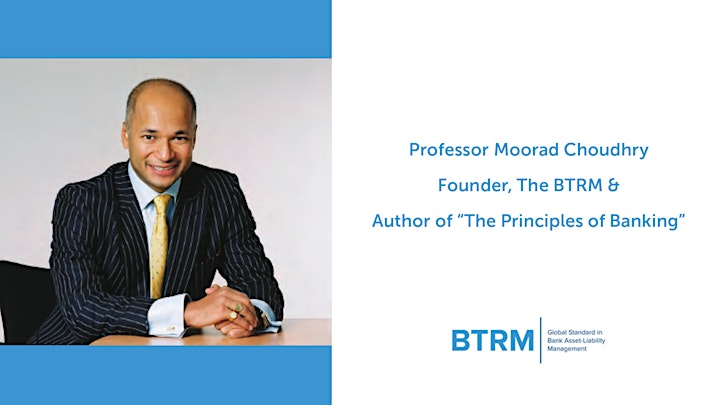 BTRM Latin America Chapter:

Reinventarte is the BTRM Partner for its Latin American chapter. A consultancy with 15 years track record in Latin America, Reinventarte provides innovative solutions and expert advisory up to C-level, employing a team of experienced senior subject matter experts, covering the fields of transformation, strategy, talent and people management, technology and finance.
BTRM Latin America Chapter:
The BTRM Latin America (LatAm) Chapter was set up in partnership with Reinventarte to address specific bank regulation and markets needs for students working in Latin America. It is structured to uphold the highest level of quality and rigour offered by the BTRM students worldwide, together with specific material emphasising regional learning needs. In Latin America, the banking industry faces historically low interest rate levels, devaluated local currencies, a negative credit outlook and challenges to manage volatility and liquidity in the financial markets, along with other challenges. For LatAm Chapter students, each cohort of the BTRM will present 4-6 webinars in the Spanish (or Portuguese) language, addressing the regulatory agenda and financial markets landscape in Latin America. In addition, queries may be raised on the Student Forum in Spanish and Portuguese. The main objectives of the Chapter are to facilitate access in Latin America to the best skills and boost ALM best-practice in the region.