---
Complimentary BTRM Masterclass Webinar:
Capital and Liquidity Regulatory Update
Free BTRM Masterclass Webinar:  
The last 12 months have witnessed important publications in the regulatory space for bank balance sheet management, including the EBA's Final Report on IRRBB and the recent Pillar 2 Liquidity Framework update (PRA CP6/19). The BTRM presents a summary of the salient points in this space, with the emphasis on interpretation and application of these latest regulatory requirements. The presentation will include discussion on:
Interest-Rate Risk in the Banking Book
Pillar 2 Liquidity monitoring and compliance
Intra-day liquidity
Capital and Liquidity Regulatory Update - Slides
---
Presenter: Jonathan Farnan
Jonathan Farnan is a Director in the Treasury Markets team at Standard Chartered. Jonathan joined Standard Chartered in 2016 from Goldman Sachs, where he was a member of their Treasury team. He has held various liquidity management positions since beginning his career in 2009.
Jonathan holds a BSc Hons in Mathematics from the University of Bath, and he is a proud alumnus of the BTRM, having passed 'with distinction' in the summer of 2018.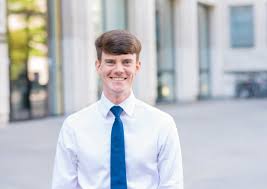 ---